Après le dégueulis bleu-blanc-rouge de ces derniers mois, attardons-nous quelques minutes sur l'actualité de la scène rock française…


Actualité musicale :

THE PURPLE LORDS

The Purple Lords de Lyon viennent de sortir un EP quatre titres intitulé Jump The Next Train qu'on recommande chaudement.
Punk mod, powerpop, freakbeat, garage-rock, appelez ça comme vous voulez, le rock'n'roll des Purple Lords rappelle avec bonheur qu'il n'y pas que des Naast et des Plasticines en France; il y a
aussi des vrais groupes de rock'n'roll.
"Sunday Is The Day Of The Lords" – excellent morceau garage qui évoque à la fois Vue, The Remains et Radio Birdman –, "Losing Edie" proche du Supergrass rock'n'roll
de "Sitting Up Straigh'" ou de "Personnality Crisis" des New York Dolls : voila, pour ceux qui aiment les comparaisons, à quoi le son des Purple Lords ressemble. Les quatre titres de
Jump The Next Train sont d'autant plus réjouissants qu'on sait qu'ils ne sont pas les tout meilleurs du groupe (attention, on n'est pas en train de dire qu'ils sont mauvais, bien au
contraire) – The Purple Lords possèdent un stock de bonnes chansons qu'il nous tarde d'entendre sur disque.
Pour vous faire une idée, on vous invite à aller sur leur page MySpace. Théoriquement, vous devriez écouter en boucle "Black
Rider" – une pépite qu'on croirait sortie tout droit de Pebbles – et venir nous remercier pour vous l'avoir fait connaître.
Ce disque est dispo chez les meilleurs disquaires de Lyon – Dangerhouse, Planet Of Sound, Sofa, Gibert Musique –, sans doute aussi à la FNAC Bellecour. Si vous
n'habitez pas chez les quenelles, on imagine qu'il y a moyen de se débrouiller directement avec le groupe. The Purple Lords seront en concert le samedi 19 mai au Citron à Lyon.
PlanetGong y sera… vous aussi ?
BERTRAND BURGALAT
L'homme à lunettes sort le 15 mai une compilation de raretés (évidemment via son label Tricatel). Les disques de Bertrand Burgalat étant rares – et toujours géniaux
–, on vous conseille grandement de vous jeter sur ce disque sans réfléchir.
Certains n'auront pas manqué de constater que BB a participé au premier album de Christophe Wilhem. Ce disque d'inédits devrait réconcilier tout le monde avec ce génie de la pop
française.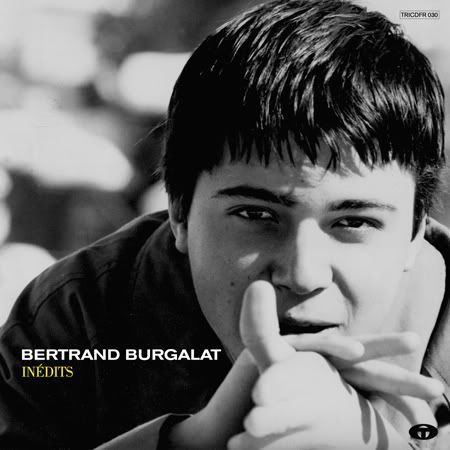 Vidéos :
AIR
Le duo versaillais easy-listening vient d'enregistrer la vidéo du second single issu de Pocket Symphony, "La Mer Du
Japon".

On vous glisse en bonus une vidéo où Jean-Benoit Dunckel et Nicolas Godin parlent de la genèse de Pocket Symphony (ine inegliche) et révèlent qu'ils avaient eu avec cet album l'envie de
faire des morceaux dans la même veine que "Alone In Kyoto" (qu'on trouvait dans la B.O. de Lost In Translation et dans l'album Talkie Walkie). Pourquoi écrire un morceau new-age
chiant quand on peut en faire un album entier ?