Actualité musicale :
Peu de choses en cette période frileuse de l'année ou compilations de Noël sont plus fréquentes que les sorties d'album…

LED ZEPPELIN
On s'en fout un peu mais le retour tant attendu de Led Zep a été reporté. Jimmy Page s'est cassé le doigt. D'oh !
LOUIS XIV
Non contents d'affoler les vumètres avec leur flamboyant EP The Distance From Everyone To You, le groupe de San Francisco vient de mettre en ligne sur son MySpace un nouveau morceau intitulé "Guilt By Association" -il est simplement extraordinaire. Louis XIV a prévu de sortir son nouvel
album en janvier 2007.On est plus qu'impatient de le voir arriver.
HUSHPUPPIES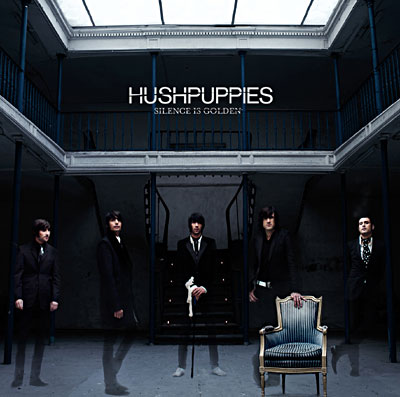 Les habitués du
forum
le savent
depuis longtemps : l'album des Hushpuppies est en écoute intégrale sur leur
page MySpace
. Du lourd.
Il sort officiellement ce lundi. Si vous êtes parisiens, on vous invite à aller l'acheter au magasin Ground Zero : le proprio de cette excellente échoppe est Frank Pompidor, le
batteur du groupe.
VITE FAIT
Radiohead vont finalement sortir leur album sur XL, le prochain single de Babyshambles sera "You Talk", le batteur de We Are Scientists a quitté
le groupe. Voila… à la bonne votre.
Vidéos :
KAISER CHIEFS
Quelques mois après sa sortie, on a presque oublié que les Kaisers ont sorti un excellent deuxième album. Le single "Love's Not A Competition But I'm Winning" est là pour
nous le rappeler.

THE WOMBATS
On a assez peu parlé de ce groupe en ces pages. Leur premier album sort ces jours-ci, séance de rattrapage avec "Let's Dance To Joy Division"

LIGHTSPEED CHAMPION
L'ex-guitariste des très influents Test Icicles continue son petit chemin en solo. Son deuxième single "Midnight Surprise" dure à peu près 10 minutes. Pas une seconde n'est à jeter. C'est un peu
cheesy mais chaque écoute est meilleure.